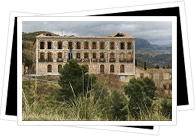 Granada has a centuries-old gypsy tradition that still thrives in the Sacromonte district where the population set roots- or rather dug caves. In fact, many of Spain's most famous flamenco guitarists, dancers, and singers have emerged from Granada and its historical gypsy district.
Throughout this infinitely peculiar and fascinating neighborhood, you'll find an interesting cultural mix. Between the caves that are still used as private dwellings, you'll also find that many of the caves have been turned into fun bars, popular "discotecas" (nightclubs), and venues for flamenco shows.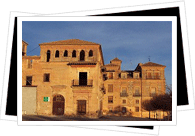 For those who are curious about the life and times of the traditional gypsy population that has lived upon Sacromonte for centuries, the Centro Interpretación del Sacromonte is a museum offering a wealth of information, displays, and even recreated cave dwellings. Further up the hill is the Abadía del Sacromonte (Sacromonte Abbey), which itself has a museum boasting a unique and rather eclectic collection of artwork, books, and ancient copper plates- one of which depicts the oldest map of Granada!
Where to experience culture in Granada's Sacromonte:
Museums
-Centro Interpretación del Sacromonte
-Museo de la Abadía del Sacromonte (Sacromonte Abbey Museum)
Flamenco Shows
-La Canastera
-El Rocío
-Venta el Gallo
-Los Tarantos
-La Zingarra
-Alcazaba Cadima
-La Platería
-La Rochina