While many people think that all Spaniards eat, breathe, and dream flamenco, there is no single Spanish music. In fact, visitors are often shocked to find that the music typical of many regions of Spain feature bagpipes!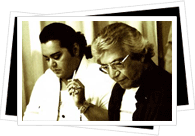 Granada Music History
In Andalucía, flamenco is the prevalent form of music. However, since centuries before the creation of flamenco, Andalucía has always been a very music-oriented area. Spanish folk music and dance developed throughout Spain, first taking shape in the form of the music and dances like the jota, the zarabanda, the chacona, and the fandango. This music would be adapted to become the joyous music of Andalucían "fiestas," meant to be enjoyed by festive couples and groups.
A key difference between Spanish folk music and flamenco, the music of the gypsy population, is the mood and the content. Created by an oppressed population, flamenco is extremely private and emotional, often telling of great suffering- hunger, prison, death, etc. Andalucían folk music, however, is almost always festive, upbeat, and ready for a party.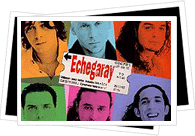 Contemporary Granada Music
Contemporary Spanish music embraces both strains of Spanish music: traditional folk and flamenco. For example, a style has emerged called "flamenco fusion" or "nuevo flamenco" (new flamenco), which incorporates a variety of genres into flamenco music- amongst them salsa, rock, blues, and rumba. The famous Manuel de Falla is another example of incorporating traditional music into other genres. The composer, who resided for most of his life in Granada, drew heavily from Andalucían folk song traditions and Spanish exoticism in composing his classical masterpieces- be sure to check out a concert of his music in his house-museum!
Finally, Spain has always had a certain affinity for the dramatic- just check out Granada's Semana Santa festival! Along with traditional opera, Spain has a local variety of opera called "zarzuela." Focusing on folk music and Spanish popular culture, a zarzuela is like a fun, light opera and has had a huge resurgence in the past century- be sure to catch one!