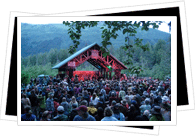 Whether you want to sit back, sip on a coffee, and listen to the smooth rhythms of live jazz or join thousands of screaming fans at a major concert, live music has a huge presence in Granada. Musicians often skip over the bigger cities like Sevilla and come instead to Granada to put on their top-grade shows. In fact, Granada has hosted concerts featuring internationally renowned musicians like REM, Depeche Mode, and Joaquín Sabina- just to name a few. The major department store El Corte Inglés as well as the Teatro Isabel la Católica usually handle ticket-selling in Granada, and for events throughout Granada and Andalucía you can buy ticketes online with www.ticktackticket.com.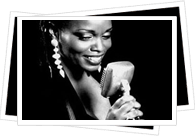 On the live music scene, the jazz scene is prevalent- in fact, Granada's annual jazz festival attracts acts and music enthusiasts from all over the world. However, rockers and those looking for a bit more energy need not worry- there are tons of other live music hotspots around the city. Check out the area around Calle Elvira as well as some of the bars listed below for anything from rock to salsa
Plus, let's not forget about the pride of Andalucía- find out where to go for a live flamenco show!
Concert Venues:
Nuevo Estadio los Cármenes
c/ Salvador Allende y Torre de Comares
Palacio de Deportes
c/ Salvador Allende y Torre de Comares
Auditorio Manuel de Falla (Manuel de Falla Auditorium)
Paseo de los Mártires, s/n
Tlf: 958 22 00 22
Palacio de Congresos y Exposiciones
Paseo de Violón, s/n

Sala Industrial Copera
Carretera de Armilla
Tlf: 958 25 84 49
Live Jazz:
Club de Música
c/ de las Moras, 2
958 22 41 26
Bohemia Jazz Café
c/ Santa Teresa, 17
Eshavira
c/ Postigo de la Cuna, 2
Tlf: 958 22 40 01
Alambique
c/ Molinos, 1
Harén de Arquímedes
c/ Sol, 13
Tlf: 958 29 63 24
Live Music - Various Genres:
Pata Palo
Plaza de los Naranjos, 2
Tlf: 958 29 02 93

Planta Baja
c/ Horno de Abad, 11
Tlf: 958 22 23 75
Pub El Aljibe
c/ Ánimas, 7
Tlf: 677 30 39 30