A city of fascinating history and exquisite beauty, Granada is one of Spain's most cherished treasures- in fact, you'll quickly see why Granada has garnered the nickname "Moorish jewel." Situated in the southeastern part of the autonomous community of Andalucía, Granada comprises an important pillar of Spain's most folkloric region.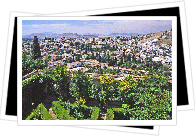 It's the Spain of endless sunshine and popular imagination, the land of spirited literary heroes and passionate bullfighting, and the birthplace of delectable tapas and fiery flamenco.
The province of Granada is chock-full of natural variety and wonder. "Granadinos" jest- and with good reason!- that Granada is the one place where you can ski in the morning and take a warm Mediterranean swim in the afternoon. The Granada landscape includes the snowy peaks of the colossal Sierra Nevada, the whitewashed villages nestled amongst the slopes and valleys of the Alpujarras, and finally the tranquil waters and sandy beaches of the Mediterranean's Costa Tropical (Tropical Coast). In this land of dramatic natural beauty and with the Sierra Nevada as a picturesque backdrop, you will find the architectural and cultural splendor of Granada.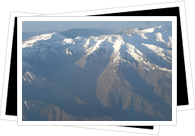 A colorful mosaic of civilizations molded the architecture, history, and culture of the alluring Granada we see today. From early Iberian settlements to distinguished Roman Empires, affluent Islamic Emirates, and conquering Catholic Monarchies, each left behind remnants of their glory days. The star, however, is Granada's eight centuries of Islamic rule, an epoch of sensuous romance and enticing mystery which still characterize Granada's two World Heritages Sites: the stunning Nasrid palaces of La Alhambra and the nearly disorienting web of streets of the Albaicín.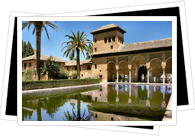 Granada's atmosphere can only be described as typically Andalucían. Taking life as it comes, Granada's 240,000 residents create a laid-back vibe mixed with the passion of its gypsy tradition and the liveliness of its vibrant and diverse student population. Relax over drinks in one of Granada's terrace cafés, pack into the Plaza de Toros for an exhilarating bullfight, or step out into Granada's animated nightlife scene.
Weave your way through the white-washed alleys of the Islamic Albaicín, explore the intriguing caves of Sacromonte, Granada's traditional gypsy neighborhood, and the bustling Granada center to discover the cultural scene's wealth of treasures.
Along with its one-of-a-kind display of Islamic and Christian architecture, the city is a stage for fantastic festivals and a hotbed of restaurants, cafés, museums, bars, and flamenco venues... just to name a few! With delicious food, breathtaking architecture, the scent of orange blossoms and jasmine, heart-stirring music, and so much more, a trip to Granada is without a doubt a treat for the senses.