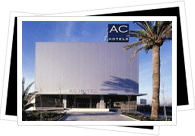 With one of Spain's most visited monuments- La Alhambra- within the city limits, Granada is undoubtedly a major Spanish destination. Needless to say, a multitude of hotels are spread throughout the city, simply waiting to accommodate the droves of tourists in search of Granada's Islamic splendor.
With so many hotels vying for your attention, researching and narrowing the options down to just one is often a daunting- and even dreaded- task. Don't panic! First, figure out how much you want to spend on accommodation- knowing your price range drastically helps whittle down the list. Then pick the area of town that you'd like to situate yourself in- use our city guide for a little guidance! Now pick a hotel from the possibilities that remain, and voila! You have yourself a hotel.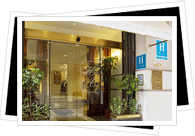 The main hotel zones in Granada are the historic center and the Albaicín, both of which include everything from budget hostels to top-notch abodes. In these areas, many of the hotels are centuries-old renovated mansions tucked right into the city streets and surrounded by quiet cafés, romantic squares, and cobbled alleys. Plus, these are the areas in which you'll be spending a hefty chunk of your time anyway, so you'll already be close to everything!
Another interesting hotel option throughout Spain is to stay in a "parador," a government-run, generally moderately-priced hotel. Set in historic buildings such as monasteries, castles, and convents, the government's initiative is to use Spain's increasing tourism industry to preserve its cultural and national heritage. Granada, for example, has an incredible parador set right within the Alhambra grounds that once served as a convent. If you want to stay, however, be sure to reserve a room well in advance!